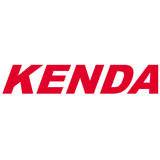 Kenda Europe Technical Centre (KETC)
Since 1962, Kenda has been offering high-quality rubber products for cars and light trucks, bicycles, motorcycles, ATVs, trailers, karts, golf car, lawn and garden, wheel chairs, and skid loader/agricultural vehicles.
Operating in Asia, North America, and Europe, Kenda distributes its products in over 150 countries and employs more than 10,000 people. In 2013, Kenda was named the world's 31st largest tire manufacturer.
All eight of Kenda's factories, which are located in Taiwan, China and Vietnam have acquired ISO 9001 certification; even so, Kenda has continually upgraded its manufacturing equipment in order to improve product quality and production efficiency
In Europe Kenda has recently enhanced its presence with the opening of Kenda Rubber Industrial Co. Europe GmbH. This shall enable Kenda to work closer with the markets and react faster to the changing market requirements.
At Kenda, we understand that only the best operation will yield the highest efficiencies and keep us in the forefront of today's competitive market.