ITMA latest news
The value to the industry of ITMA membership reflected in latest Top 20 manufacturers list
The latest list of Top 20 tyre manufacturers includes nine International Tyre Manufacturers Association (ITMA) members, underlining the association's value to the global industry.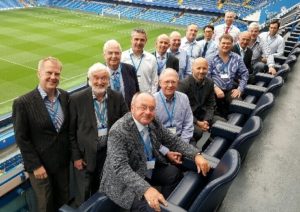 ITMA members achieving top 20 manufacturer status were: Sumitomo, Yokohama, Maxxis, Giti, ZC Rubber, Toyo Tires, Kumho Tyres, Sailun Tyres, and Linglong Tyres, while Aeolus Tyres and Triangle were close behind.
ITMA is the only trade association in Europe to exclusively represent the interests of non-European based tyre manufacturers, providing them with essential regulatory expertise and market information. This is not only of value to manufacturers who are entering the market and unfamiliar with the trading environment and regulations imposed upon it, but also those needing to keep abreast of changes to these rules. With further amendments anticipated from Brussels in the near future, the importance of ITMA's guidance and expert advice from in-house technical expert, Gerry Murphy, is set to grow.
In addition to its regulatory work, ITMA works closely with other tyre industry associations and UK government departments with a clear set of operating objectives:
To provide a forum for the discussion of matters of common interest, both technical and commercial
To disseminate and collect information of mutual and public interest
To organise trade and governmental contacts beneficial to its members' businesses
To act collectively in the interests of the tyre industry and of the consumer
To seek to promote and advance the interests of a healthy and successful British tyre industry
Through appointed representatives, play an active part in other industry bodies
ITMA President, Alfred Graham, said: "The number of ITMA members represented in the recently revealed Top 20 tyre manufacturers list reflects the significance of the association to the global tyre industry. ITMA's role is to keep its members ahead of the game, to be informed not only on what is happening but what may also be on the horizon. We congratulate those members who made the Top 20 this year and look forward to seeing our other members achieve the same ranking in next year's list."
Tags: Tags: Global tyre industry, Top 20 Tyre Manufacturers